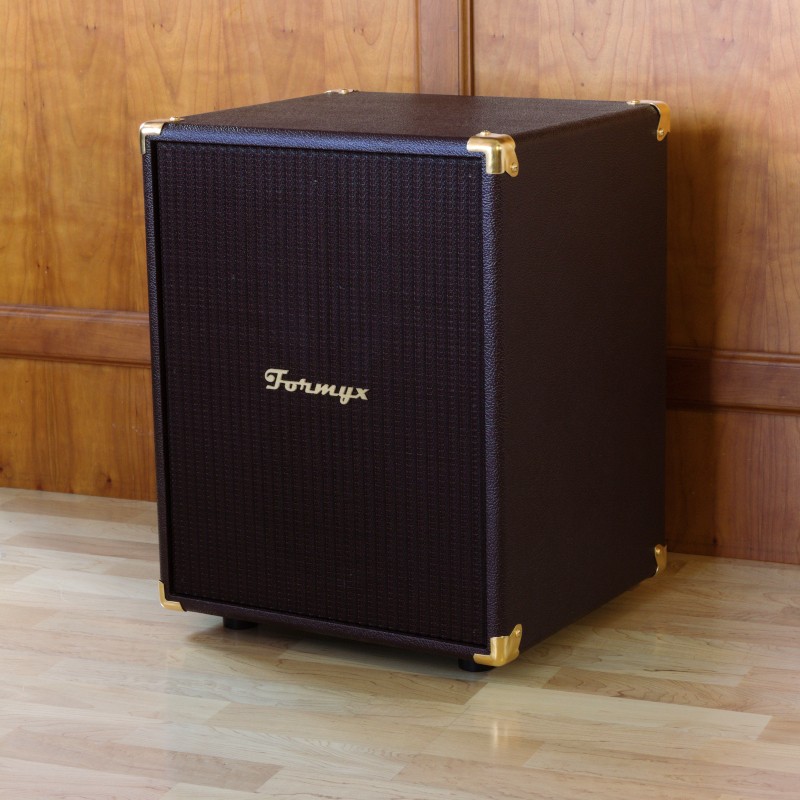  
Singular 8
A great-sounding 8" guitar cabinet in a detuned port design, combining maximum speaker efficiency and unbelievable sound reproduction.
Formyx's "Singular 8" sets a new standard in small cabinets where relatively low-powered but accurate, cranked volume levels are required.

An incredible, 1-speaker guitar cabinet with a detailed 3-D sound and unrivaled prestige finish. The detuned design provides ample internal volume for the 8" speaker to unleash its true potential and tonal palette.
*Note: Product appearances and/or specifications may be subject to change without prior notice.